Portfolio
Pure Prairie Western Giftware and Coffee Garden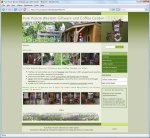 Pure Prairie came to Equitum because they needed a website that could effectively promote their business. Wayne and Rachel make heirloom quality furniture and operate a boomtown-themed coffee garden in Dysart, Saskatchewan.
Pure Prairie had a website that wasn't serving their needs. It was slow to load, not well organized, and it was laborious to change the site any time their inventory changed.
Equitum rebuilt the website using a content management system that allows any element of the site to be quickly updated or customized. We also built a custom gallery to display the wonderful handcrafted furniture and home decor that Pure Prairie is so proud to display on their new site.
Equitum Consulting Ltd.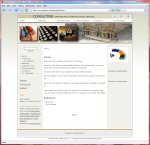 Perhaps this goes without saying, but we thought we'd make it clear that we built the Equitum website.
The site demonstrates some of the things that we do when we build sites for clients.
It includes a content management system that lets the client log in to his or her own website and easily update the content — meaning that you aren't dependent on us every time you want to add something new.
And the site uses templates, which means it is easier to change the layout and colour scheme of your site when you get tired of it.
Saskatchewan NDP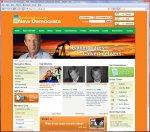 Tim Williams of Equitum was involved in the development of the new Saskatchewan New Democratic Party website.
It uses an easy, friendly, user interface to let the NDP add their own content, without needing their web designer to do it for them.
Tim and other volunteers worked with a very talented company in Regina, OH! Media, to make sure the NDP got exactly what they needed.
If you need a website with features more complicated than Equitum handles, we will work with you and OH! Media to build your site.